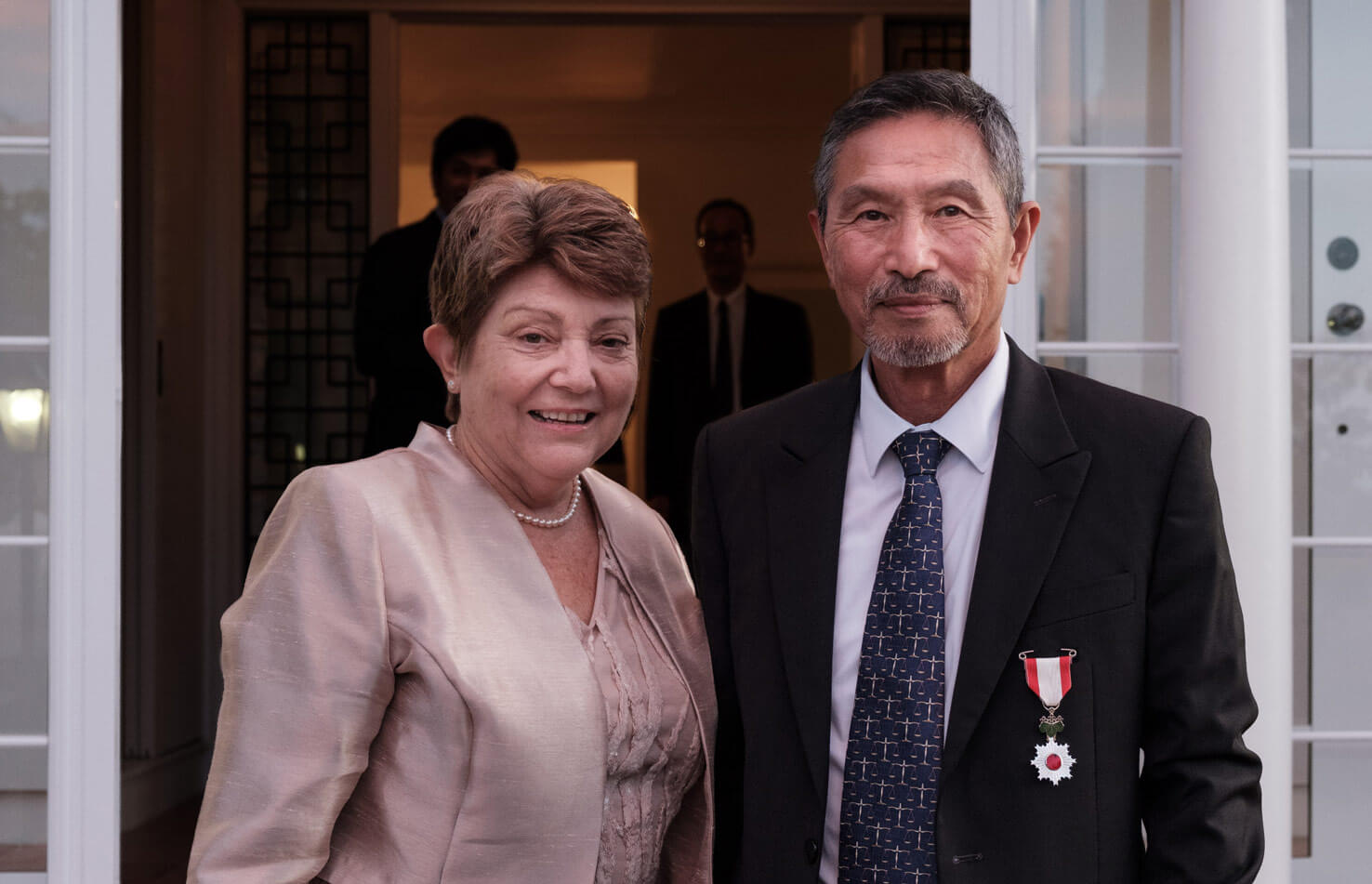 The Order of the Rising Sun (旭日章, Kyokujitsu-shō) is a Japanese order, established in 1875 by Emperor Meiji. The order is awarded to those who have made distinguished achievements in international relations, promotion of Japanese culture and advancements in their field.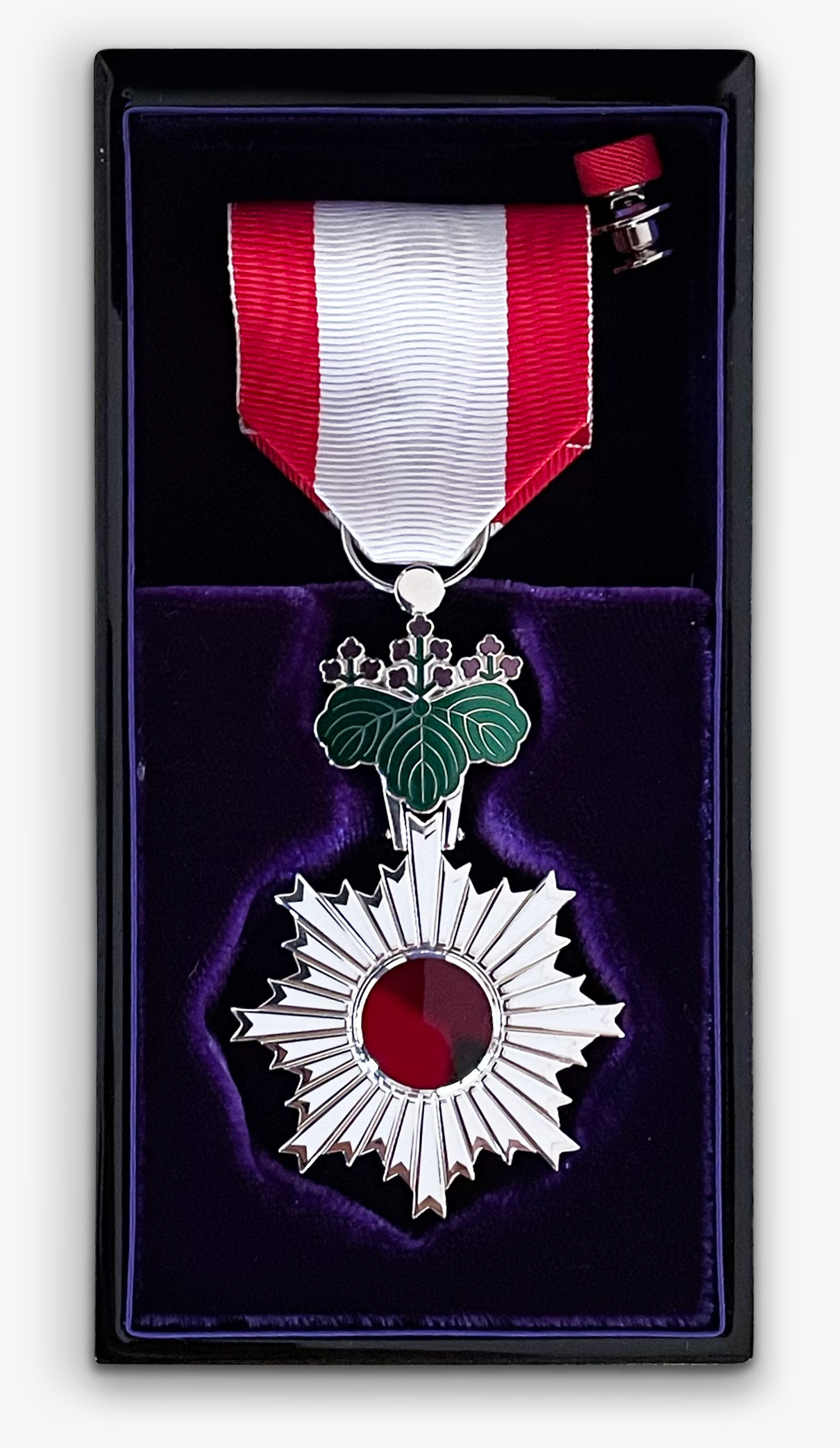 The Order of the Rising Sun certificate and medal was presented by the Consul General of Japan in Auckland, Mr Shinichi Hamada.
"Mr Nobuo Takase, has been awarded the Order of the Rising Sun, Silver Rays in recognition of his many years of service in the promotion of Japanese culture and support for the Japanese community in New Zealand. Since arriving in 1969, Mr Takase has over the past 50 years, has made a great contribution to furthering mutual understanding and promoting the relationship between Japan and New Zealand by introducing Japanese spiritual culture through Aikido activities.
"In addition, Mr Takase has played a major role in developing the Japanese community in Auckland, through his work to energise the Japanese Society of Auckland and also shown significant leadership as chairperson of the society from 1995 to 1997. He has also served as a trustee of Auckland Japanese supplementary schools since 2009 and assisted with the stable operation of the schools.
"I would like to express my sincere respect and thanks to Mr Takase for all your past activities and achievements. It gives me great pleasure and honour to handover to Mr Takase the certificate of decoration and medal tonight. It is also my great pleasure to be able to celebrate this memorable occasion with everyone here tonight.
"Mr Takase, let me offer you my congratulations again on receiving the decoration and wish you all the best in your future activities. Arigato Gozaimashita."
Congratulatory speech on behalf of Aikido Shinryukan, Mr Simon Puffett:
"To the Consul General Mr HAMADA Shinichi, my colleagues and I would like to sincerely thank you for the opportunity to be here this evening. Domo Arigato Gozaimasu.
"The presentation of the Order of the Rising Sun is truly a magnificent acknowledgement of Takase Nobuo Shihan's commitment and effort over the past 50+ years.
"We the members of Aikido Shinryukan, both nationally and abroad, owe an immeasurable debt of gratitude, to that courageous 22 year old that came to NZ, on the adventure of a lifetime. Also, for the sacrifices made, and the generosity of time given over the decades, all in the pursuit of spreading Aikido throughout NZ.
"Shihan, we thank you for your teachings, your support and your continued guidance in both Aikido and Japanese culture. And we look forward to many more years of travelling this road together.
"Congratulations."