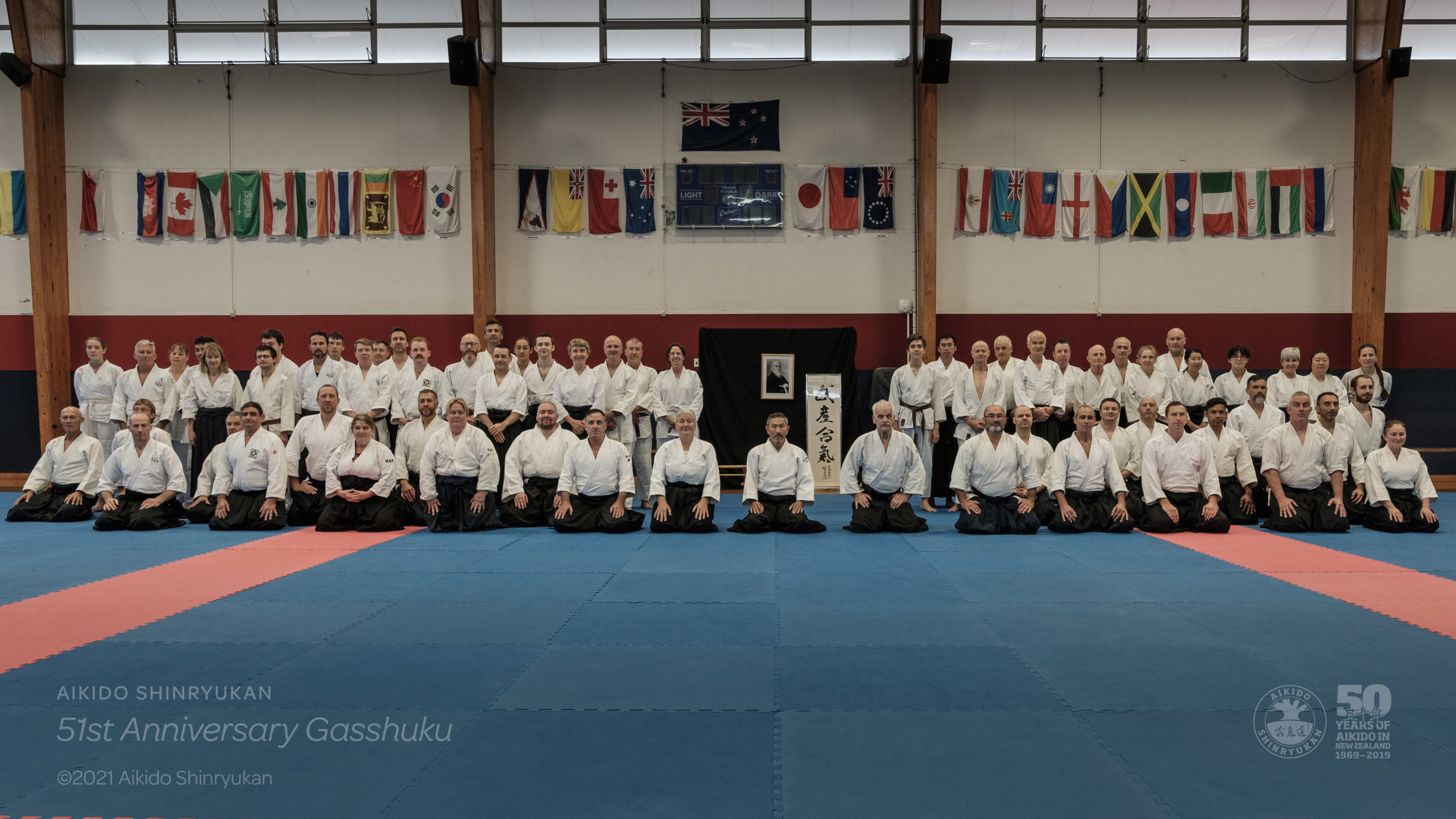 The Gasshuku organising team, would like to thank everyone that supported this year's 51st Anniversary Gasshuku. The uncertainty in this current climate highlights, the massive commitment and support gven from members and friends of Aikido Shinryukan, which is truly humbling and appreciated.
This year, three very experienced instructors, Shihan Alan Wade, Sensei Raewyn Ireland and Sensei Simon Puffett, accompanied Shihan Nobuo Takase. Each with their own unique take on practicing Aikido and a strong grounding in kihon movement. Combine these two aspects with their willingness to assist everyone in class and the 3 day event was definitely informative and entertaining for all.
The pace of teaching throughout the 14 classes, was very well managed, with a 10 minute break every 50 minutes. This allowed participants the opportunity to grab a bite and refreshments, or to sit out a class, to observe the theme and technical points of the lesson.
Shihan Takase would also like to acknowledge the continuous support Aikido Shinryukan receives from the office of the Japanese Consul General in Auckland, Mr Hamada.
Lastly, I would like to thank Shihan Nobuo and Barbara Takase and the Hombu dojo organising team, that annually come together 10 months prior to the event date.
The organising team are;
Simon Puffett 
Darryl Stewart – Transport & Logistics
Paul Davidson – Venue Hireage, Communications & Photography
Dane Mitchell – Media, Marketing & Photography
Rochelle Sherriff – Administration & Public Announcements
Christoph Paszyna – Dignitary Catering
The 'Many' others – that give their time to help on the day
Download a high-resolution copy of the group photo here.