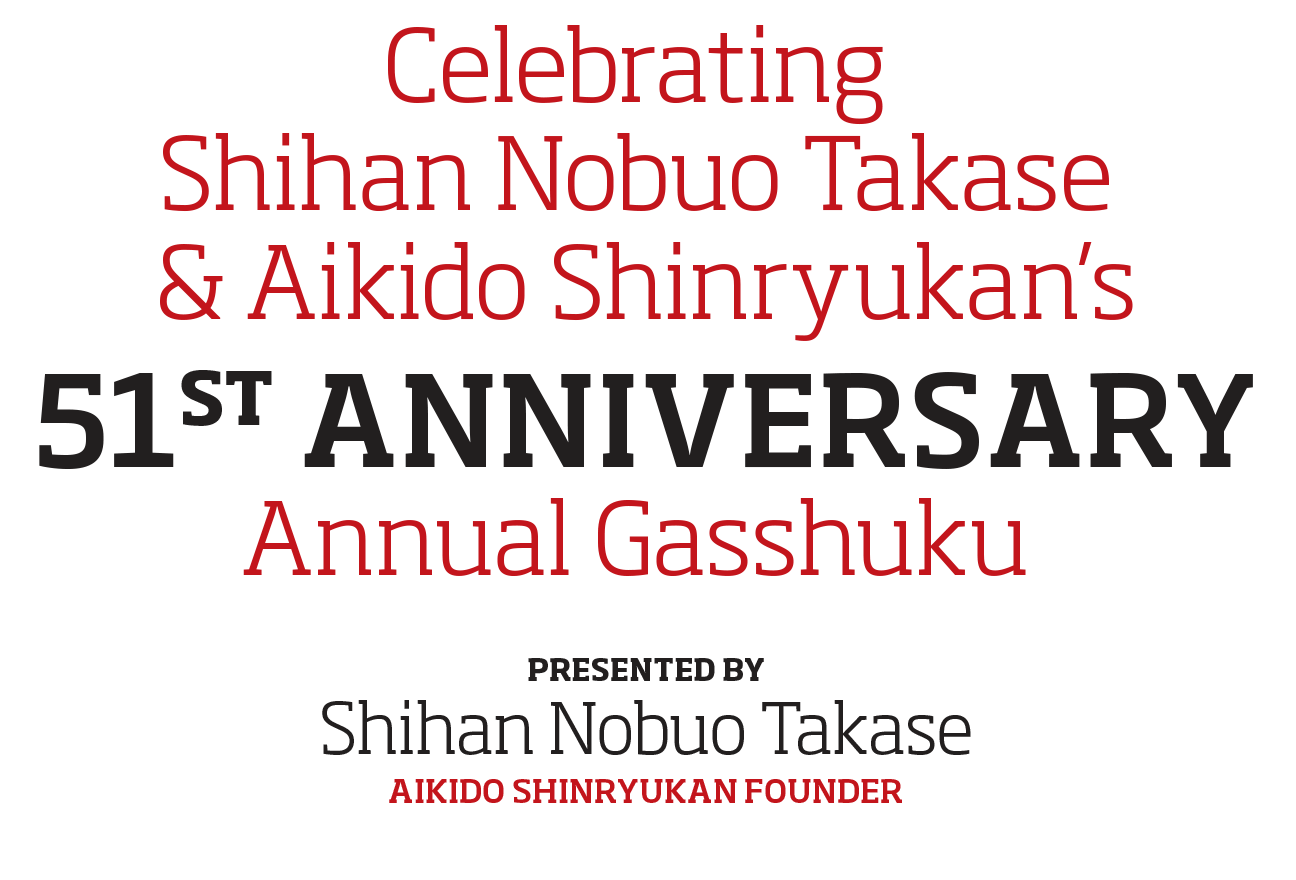 WITH
GUEST INSTRUCTORS
Shihan Alan Wade
6 DAN
Sensei Simon Puffett
6 DAN
Sensei Raewyn Ireland
5 DAN
---
TRAINING SCHEDULE
Friday 9th April 2021
16:00 Doors Open + Registrations
18:00–18:50 Sensei Simon Puffett 6 Dan
19:00–19:50 Shihan Nobuo Takase 7 Dan
20:30– Dinner & Drinks, Clair Inn 278 Dominion Rd, Mount Eden
Saturday 10th April 2021
07:30 Doors Open + Registrations
08:30–09:00 Opening Speech & Photos
09:00–09:50 Shihan Nobuo Takase 7 Dan
10:00–10:50 Shihan Nobuo Takase 7 Dan
11:00–11:50 Shihan Alan Wade 6 Dan
12:00–13:00 LUNCH BREAK
13:00–13:50 Sensei Raewyn Ireland 5 Dan
14:00–14:50 Sensei Simon Puffett 6 Dan
15:00–15:50 Shihan Nobuo Takase 7 Dan
19:30–Gasshuku Dinner – The Good Home Mt Eden, 37 Normanby Road, Mount Eden, Auckland 1024
Sunday 11th April 2021
08:00 Doors Open + Registrations
09:00–09:50 Sensei Raewyn Ireland 5 Dan
10:00–10:50 Sensei Simon Puffett 6 Dan
11:00–11:50 Shihan Alan Wade 6 Dan
12:00–12:30 LUNCH BREAK
12:30–14:00 Shihan Nobuo Takase 7 Dan
14:00-14:30 Break & Preparation
14:30–15:00 Demonstrations
15:00-15:30 Closing Speech + Clean & Pack Up
The full training programme, venue maps and social schedule will also be made available as a PDF once finalised.
---
DOJO LOCATION
Avondale College Gymnasium

51 Victor Street, Avondale, Auckland 1026
(entry via 203 Rosebank Rd)
GASSHUKU FEES
Single 1 Day Fee
$80 p/day Student (13–17 years)
$100 p/day Ungraded, 6th Kyu, 5th Kyu & 4th Kyu
$150 p/day Graded 3rd Kyu & above
Full 3 Day Fee
$200
Due to the postponement and rescheduling of the event we have extended Early Bird Fee for the entire event.

*Please note, electronic transactions/payments cannot be taken at the event.
International Attendee Fee
$200 for attendees living outside New Zealand
---
SOCIAL EVENTS
Friday 9th – Casual Dinner & Drinks
Clare Inn
278 Dominion Road, Mt Eden, Auckland 1024
Commencing 8:30pm – cash bar & dinner
Saturday 10th – Gasshuku Dinner
The Good Home Mt Eden
37 Normanby Road, Mount Eden, Auckland 1024
Commencing 7:30pm
*PLEASE NOTE*
There will be no electronic transaction facilities available during the event.
Due to online transaction fees being charged to Aikido Shinryukan a $35 cancellation fee will apply to this event.
---
Online Gasshuku Registration
Please register your attendance for the Aikido Shinryukan 51st Anniversary Gasshuku – 5th to 7th March 2021.