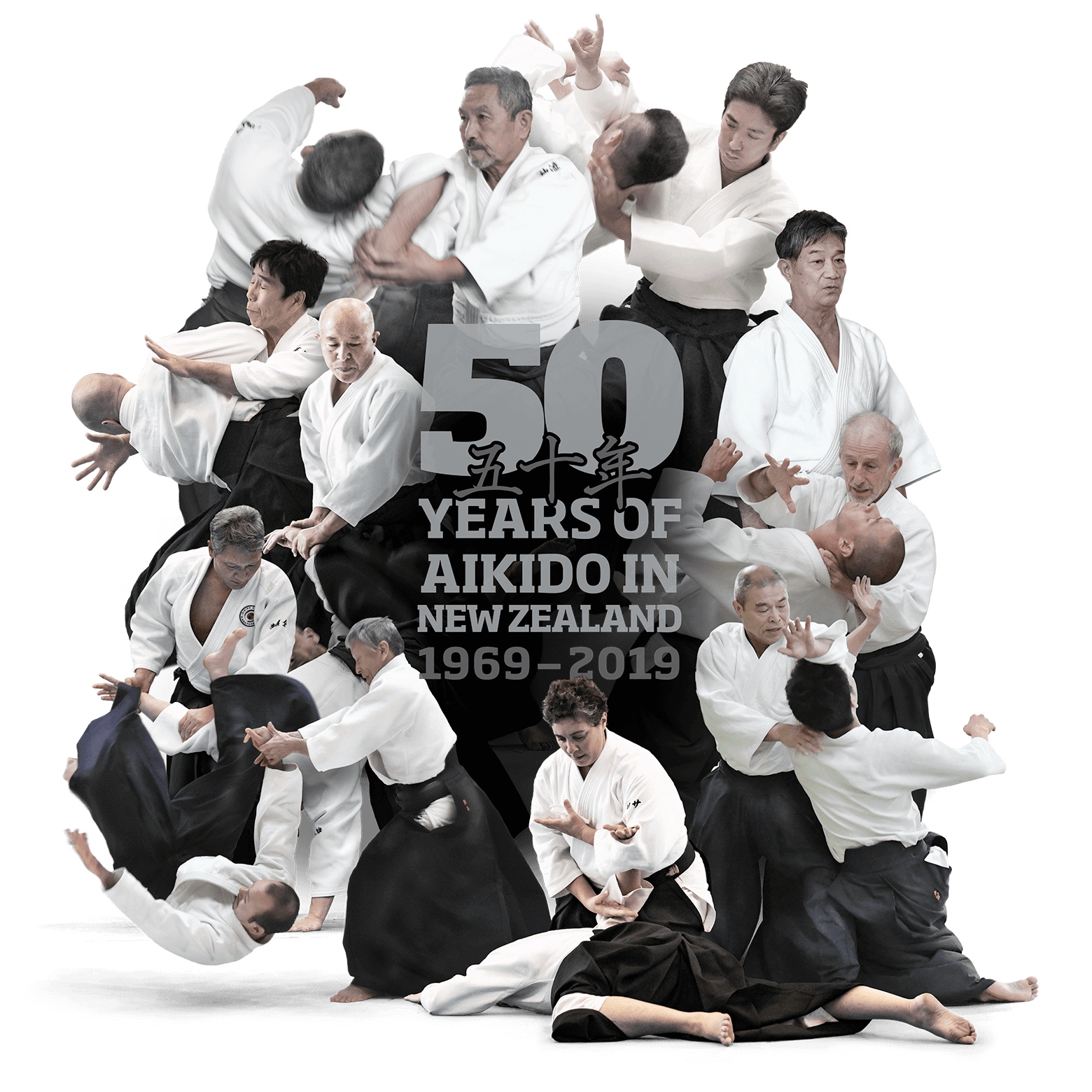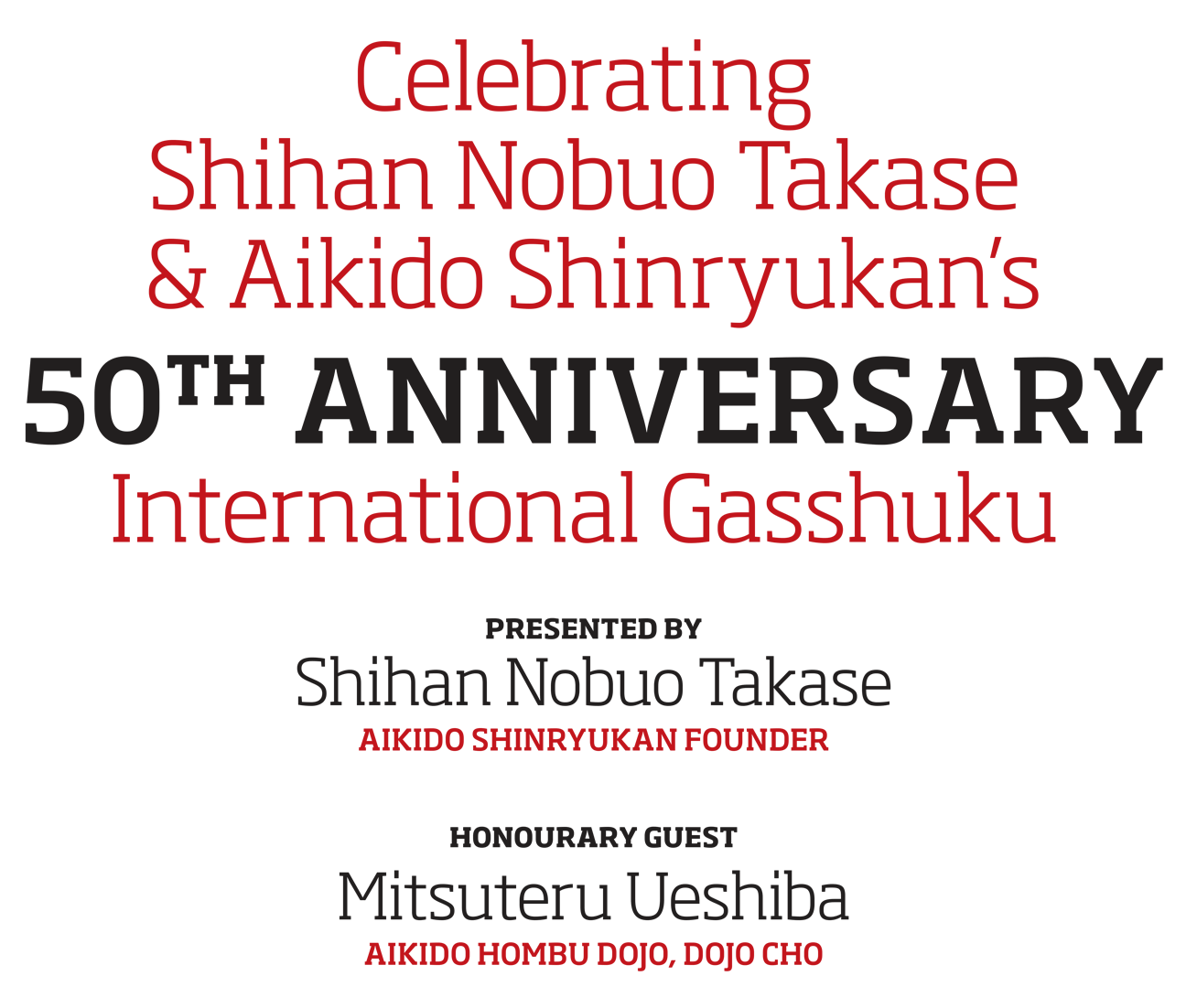 WITH
Shihan Sho Ozaki
8 DAN
Shihan Ikuhiro Kubota
8 DAN
Shihan Toshiharu Sawada
7 DAN
Shihan Seizo Takimoto
7 DAN
Shihan Hiroshi Suma
7 DAN
Shihan Tony Smibert
7 DAN
Shihan Philip Lee
7 DAN
Sensei Lisa Tomoleoni
6 DAN
---
TRAINING SCHEDULE
Friday 6th March – 7 lessons
Saturday 7th March – 7 lessons
Sunday 8th March – 5 lessons + 1 hr demonstrations
The full training programme, venue maps and social schedule will be made available as a PDF once finalised.
DEMONSTRATIONS
On Sunday 8 March one hour is set aside for demonstrations from Dojo Cho and their members, invited guests and international guest instructors.
---
DOJO LOCATION
Barfoot & Thompson Stadium
203 Kohimarama Road, Selwyn College Grounds Auckland 1071
GASSHUKU FEES
Single 1 Day Fee
$180 p/day Ungraded, 6th Kyu, 5th Kyu & 4th Kyu
$140 p/day Student (13–17 years)
$220 p/day Graded 3rd Kyu & above
Full 3 Day Fee
$350
International Attendee Fee
$350 for attendees living outside New Zealand
---
50th ANNIVERSARY FORMAL DINNER
Saturday 7th March
Orakei Bay Restaurant
231 Orakei Road, Remuera, Auckland, New Zealand
$125 per person (Eftpos/Debit/Credit Cards Accepted)
DRESS CODE
Gentlemen, please a suit jacket & tie or a collared shirt and tie, ladies, evening wear please.
*NB Please no shorts, jeans, t-shirts/polo shirts or keikogi.
*PLEASE NOTE*
There will be no electronic transaction facilities available during the event.
Due to online transaction fees being charged to Aikido Shinryukan a $35 cancellation fee will apply to this event.
Dinner registrations have now closed.
---
ACCOMMODATION OFFER
Crown Plaza Hotel
Our team of organisers have arranged special room rates with the Crown Plaza Hotel. The special offer is limited to a specific number of rooms.
As March is the peak event season in Auckland, we do suggest booking early.
People booking accommodation through the Crown Plaza Hotel will receive free transport each day to and from the hotel to the Dojo, including to the Saturday evening dinner venue.
Participants staying at other inner city hotels are also eligible to use this transport provided, which will be leaving each day from the Crown Plaza Hotel.
To book your accommodation at the Crown Plaza Hotel please use this link.
---
Online Gasshuku Registration
Please register your attendance for the Aikido Shinryukan 50th Anniversary International Gasshuku – 6th to 8th March 2020.