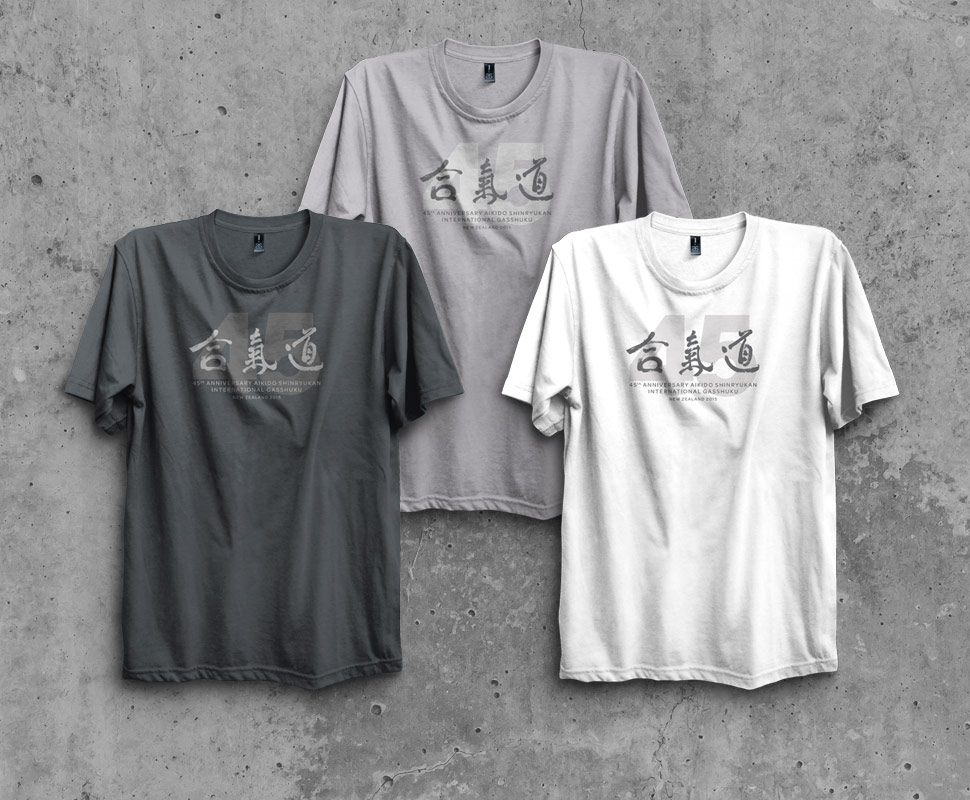 45th Anniversary Aikido Shinryukan International Gasshuku T-shirts
Colours available L to R Charcoal, Light Grey & White $25NZD each.
Sourced and screen printed here in Auckland guaranteed not to fade or shrink.
*NB Commemorative T-shirts will not be available for sale at the 45th Gasshuku.
Sorry – orders have now closed for T-Shirts.