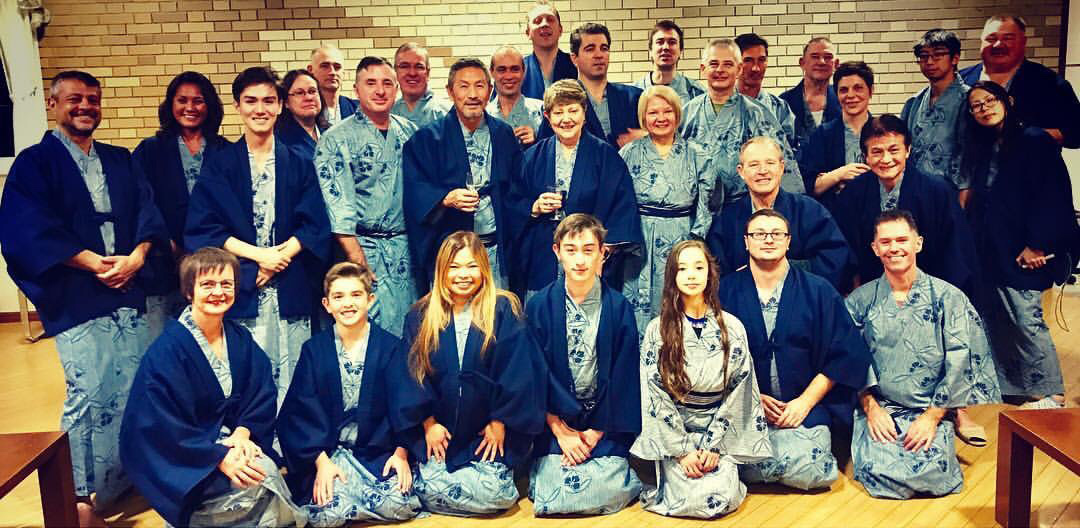 ---
Sorry – this trip has been cancelled – not enough people to make it viable. We will review for 2020.
---
After the success of our trip to Japan in 2017, where we took part in the All Japan Aikido embu in the Tokyo Budokan and had a special 3 day Gasshuku in Hokkaido (Northern Japan), hosted by Sho Ozaki Shihan, Takase shihan has asked that we make this a recurring trip, taking place every other year.
So your next opportunity is in 2019 and we are starting preparations for this event right now. As with the 2017 one, this trip will not only allow us to train in some very special locations with excellent instructors, but will also give a great historical perspective on the development of aikido and the background of O-sensei.
This trip will start with us attending the 2019 All Japan Aikido Demo in the Nippon Budokan stadium in Tokyo, on May 25th 2019. The current plan (which may change) looks like below:
| | |
| --- | --- |
| Friday 24th May: | Arrival in Tokyo |
| Saturday 25th May: | Attend the All Japan Aikido Demo |
| Sunday 26th May: | Domestic flight to Monbetsu (Hokkaido), sightseeing |
| Monday 27th May: | Aikido classes, Visit the local city council, Onsen visit |
| Tuesday 28th May: | Shirataki sightseeing, Onsen visit |
| Wednesday 29th May: | Aikido classes, Farewell Party |
| Thursday 30th May: | Domestic flight to Tokyo, sightseeing |
| Friday 31st May: | Aikido at the Tokyo Hombu Dojo |
| Saturday 1st June onwards: | Free travel |
We are opening registrations for this trip – at this point we just want to register interested, so there is no commitment or payment required yet. To do this, please complete your details below and we will keep you posted on everything related to this event.
Some high level information to note:
Rough Budget: As per last year, we expect that a rough budget estimate for the whole trip would be $4,000+ (including, and depending on, flight costs)
The trip will be suitable for all levels of aikido-ka (including beginners), and with limited space at the seminar location, places will be allocated on a first come first serve basis.